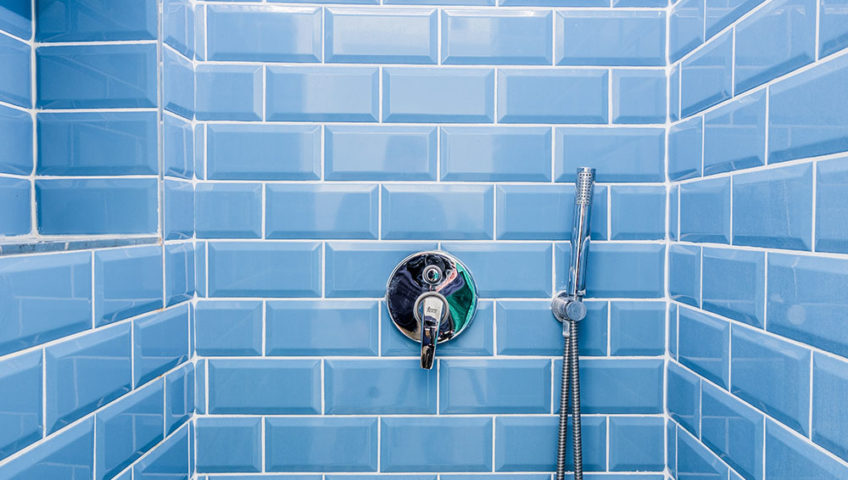 How Long Does Tile Reglazing Last?
Tile reglazing is becoming a popular way to add new life to bathrooms, bathtubs and showers without ripping out and replacing tile. But how long does it last, and how can you keep your bathroom looking great? Find out now! 
What Is Tile Reglazing?
Tile reglazing consists of three basic steps. First, the tile surface is cleaned thoroughly. Then, it's sanded and etched with acid to create a roughened surface. Then, a special, hard glaze is sprayed on or applied with a brush. This layer of glaze protects the tile, and restores its finish. You can even use a new color of glaze to change the appearance of your bathroom.
Tile reglazing can be used on almost any tile surface, such as ceramic tile in a shower or a bathtub. Ceramic sinks and countertops can also be reglazed in a similar way, allowing you to refinish your entire bathroom without installing any new tile, countertops or sinks.
How Long Does Tile Reglazing Last?
With proper care, your newly-reglazed tile will last over a decade. The glazing compound used on tile and ceramic surfaces is extremely hard and durable. In some cases, it may be even higher in quality than the glaze that was initially used to finish your tiles or ceramic countertops/sinks.
How Can I Maximize The Lifespan Of Reglazed Tile?
With proper care and attention, you can easily stretch the lifespan of your reglazed tile to 15+ years or longer. Here are a few tips:
Never use abrasive or harsh cleaners which may damage the coating. This includes steel wool and bleach, as well as any abrasive spray. If you damage the coating, it may begin to peel. Instead, use a bleach-free kitchen cleaner to spray the area and wipe it down regularly.
Avoid using bathtub mats with suction cups, which could damage the coating.
Apply a urethane polish to your ceramic and tile surfaces every six months to seal and protect the coating.
Invest In Reglazing – Restore Your Bathroom For Less!
Tile reglazing is a great way to change the way your bathroom looks for pennis on the dollar, compared to a full-scale bathroom renovation. It can also be used in kitchens, laundry rooms, or anywhere else with tile or ceramic surfaces. To learn more about reglazing, contact a professional reglazing company like A-1 Tub & Tile right away.
Related Articles about Tile Reglazing: