What Is the First Thing to Do When Remodeling a Kitchen?
The kitchen is the heart of almost any home. It's the place where you cook the food that feeds and nourishes your family, hang out with your friends, or just experiment with new recipes. Unfortunately, sometimes our kitchens don't seem to fit our needs or preferences. Maybe the design doesn't suit the rest of the house or maybe it's a bit impractical. Whatever the reason, if you, are planning a kitchen remodel, you may be wondering where to start.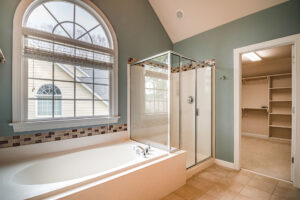 Here are the first things you should do when remodeling your kitchen.
Know What You Want
Sit down and really think about the changes you want to make. What is it that you don't like about your kitchen? Are the problems only aesthetics, or do you need to enhance its functionally too? Do you need additional storage space or a new working station? If your kitchen is well laid out and you just want a facelift, you might want to consider refinishing the cabinets and reglazing your sink and tile surfaces.
What Is Reglazing And How Does It Work?
Reglazing is the process of refinishing a kitchen sink or tile made of porcelain, sealing it, and making it look brand new once again.
The process begins by cleaning the sink and tile, and removing all the hardware. Then, the surfaces are sanded down to make sure it's even, and an acid paste is used to roughen the surface and remove imperfections.
Once this is done, the sink and tile will be fully coated with a brand-new coat of epoxy, which seals it and restores its brilliant finish. After the surfaces have been reglazed, they will look brand new once again.
How Do I Know If Reglazing Is Right For Me?
When should you choose reglazing instead of replacing your sink, countertops, and backsplash? Here are a few helpful things to think about during your decision.
Consider the size of your kitchen – The larger your kitchen is, the more likely you are to save a lot of money by reglazing rather than replacing your sink and tile surfaces. In addition, sinks that are custom-made or have odd dimensions can be very costly to replace, so reglazing may be a good option for these sinks.
Look at the extent of damage – If your sink or tile is cracked or damaged, it can't be reglazed. Reglazing is only for surfaces that have cosmetic issues. Deep cracks or chips may not be repairable.
Think about whether or not you want to remodel – If you're thinking of remodeling your home in the near-future, you may not want to reglaze your sink and tile, as you may replace it as part of the remodeling process.
A kitchen remodel doesn't have to break the bank. Refinishing your tile and sink is not only affordable but can also add to the value of your home. Moreover, the final result looks just as good as the new tiles.
At A-1 Tub & Tile Refinishers LLC, we can help you create your dream kitchen. Call us today at 908-705-2999 or send us a message for a free, no-obligation estimate.
Related Articles about Bathtub Refinishing