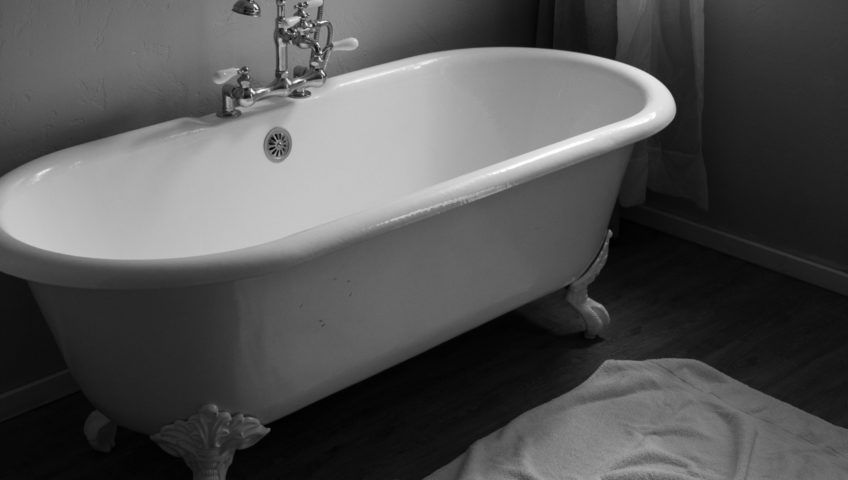 Everyone has heard the old phrase, "they just don't make them like they used to." This is often true of things like houses, furniture, and yes—even bathtubs.
If you've been lucky enough to find yourself with an antique bathtub, it's probably a heavy cast iron tub. These bathtubs will truly last forever when properly cared for, but even the gentlest of owners sometimes can't help but imbue their tubs with signs of wear and tear.
So, that leads you to the question of whether or not you should refinish your cast iron tub. If you're having a hard time deciding whether you want to invest in breathing new life into your cast iron tub, or simply buying a new one altogether, consider these few factors.
What Kind of Condition Is The Cast Iron Tub In?

Think about the condition of the bathtub before you decide whether or not to refinish the cast iron tub. Are the issues purely cosmetic? Is there some sort of structural issue with the tub? If you're not sure, simply reach out to a professional who can tell you whether refinishing the tub is a viable option.
What Budget Are You Working with?

Depending on the condition of the tub, the cost to refinish it will obviously vary. However, it's generally going to be more affordable to refinish your cast iron tub than to completely buy a new one. What's more, if the cast iron tub is already a fixture in your bathroom, the process of refinishing it will be much simpler than taking it out and replacing it.
Does The Cast Iron Tub Have Sentimental Value?

Maybe the tub was in your home when you first bought it, or maybe you had it installed after living its whole life in a relative's home. Whatever the case, fixtures like these can certainly hold a special place in your heart. The bottom line is, if you love your cast iron tub and want to preserve it, it's more than worth it to have it refinished.
Deciding whether or not to refinish your cast iron tub doesn't have to be something you do entirely on your own when there are experienced professionals in your area. If you're still on the fence about the future of your tub, reach out to us to get a quote and see how we can help bring your cast iron tub back to its former glory.