The Best Bathtub Painting in North Jersey
There are many benefits to using our paint.
Easier to apply
No color-changing or fading
Multiple color options
Fast drying (LESS than 24hrs)
Long-lasting
Better than other local options
Custom bathtub paint
Safe materials
Easier to apply than other glazes
Denser finish look
Low VOCs
Multiple Color Options
Best Bathtub repair New Jersey offers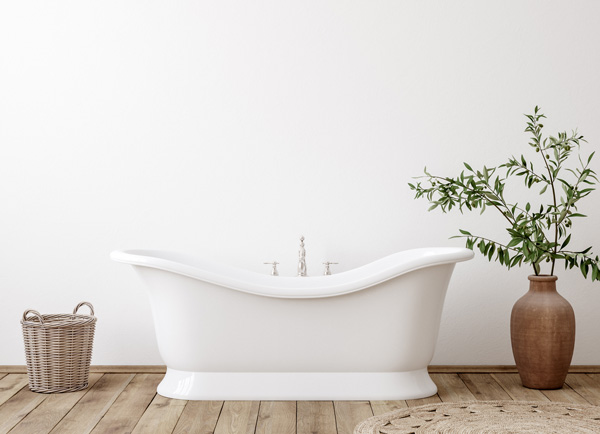 "The best bathtub painting and tile reglazing in North Jersey"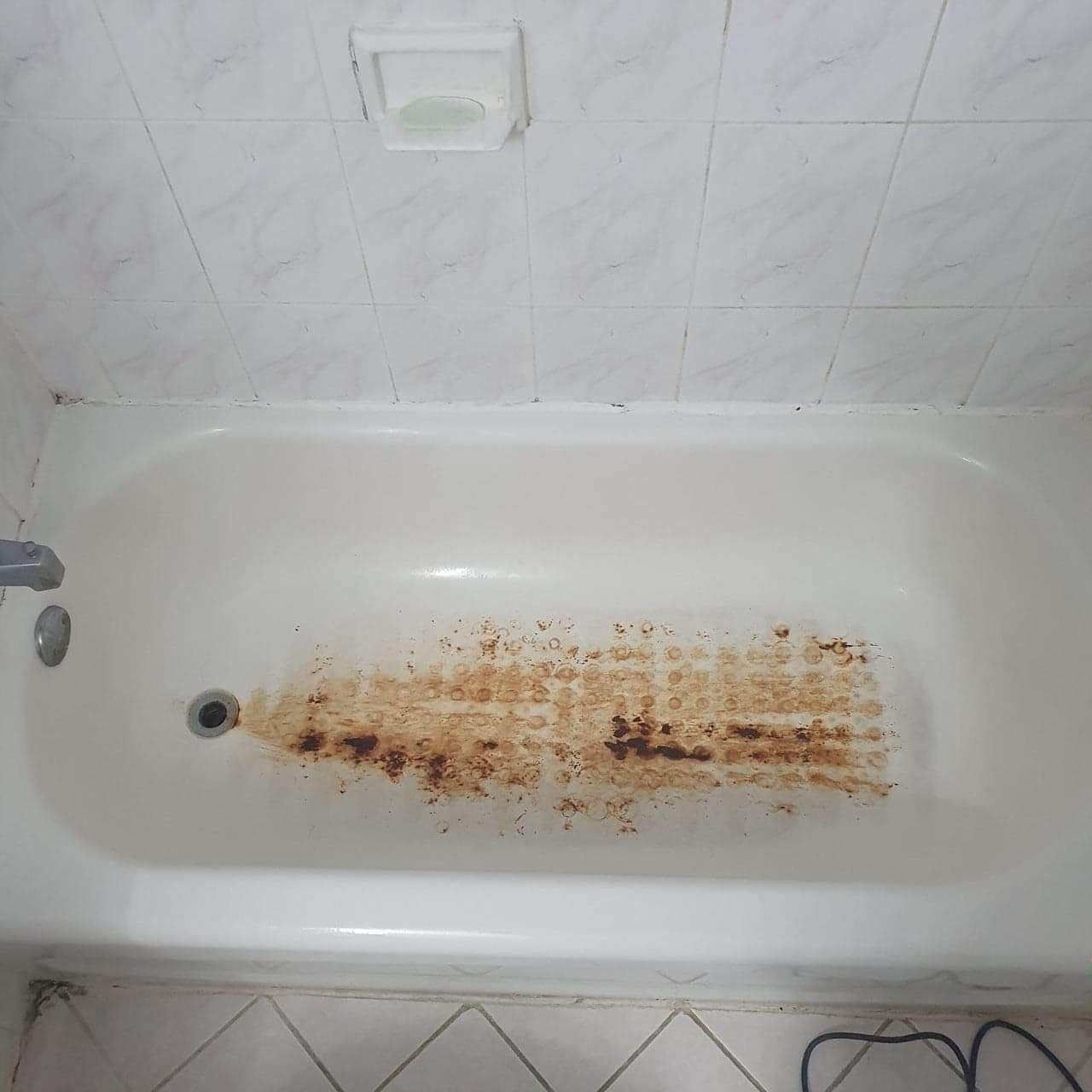 Before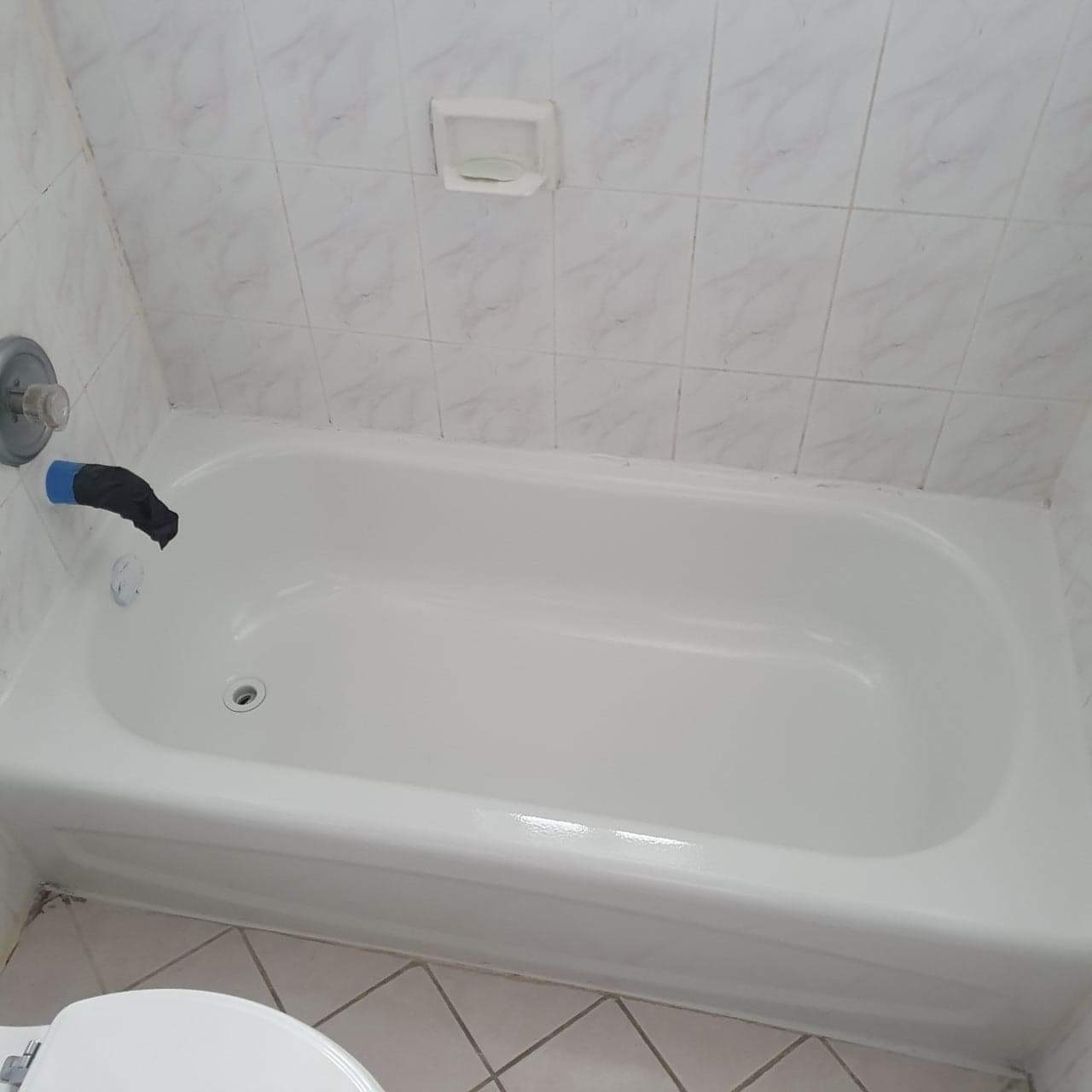 After
Differences Between Ultra Glaze and other brands
All Urethane Acrylic finishes are made with polymers and pigments to form the finish. ULTRA GLAZE contains far superior polymers and pigments than what is available locally, creating a harder, longer-lasting finish. Unlike other finishes, ULTRA GLAZE will never fade or become discolored, far outperforming any other finish on the market.
This is a great option for Bathtub repair in North Jersey because it is quick, affordable, and beautiful. Within 24-hours, your bathtub will look brand-new and will be safe to use. When comparing our work to the rest, you can quickly see that we stand out for the right reasons.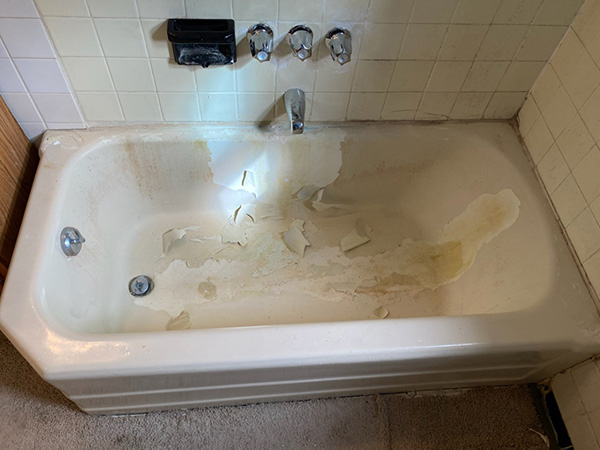 Before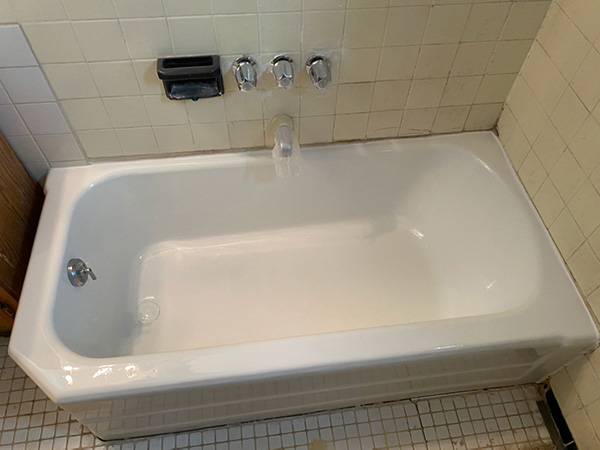 After
About Our Glaze - "Ultra Glaze"
When we started many years ago, most, if not all, reglaze coatings were epoxy-based. At the time, epoxy was considered stronger and more durable than any traditional bathtub paint or coating. However, as time progressed, we at A1 Tub & Tile discovered epoxy coatings would "yellow" over time. In addition, the VOCs emitted from epoxy-based coatings were much higher.
Around 2009, A1 Tub and Tile pivoted from an epoxy-based coating to a urethane acrylic coating. A urethane acrylic coating is much easier to apply, safer, and doesn't ever fade or change color. The biggest challenge was finding a vendor to provide a quality coating.
Not satisfied with what was available locally, A1 Tub & Tile researched coating manufacturers and partnered with them to make a unique and special coating. We found a company in Connecticut that makes coatings for the boating industry. After much experimentation and tweaking, we came up with our coating, "Ultra Glaze," which is proprietary to A1 Tub and Tile only. It is a urethane acrylic coating that meets our requirements to be more durable, emit fewer VOCs, and contain a gloss finish which is what most clients want.
Ultra Glaze is applied on all A1 Tub and Tile reglazing applications today. Our clients who have had previous reglazing jobs have remarked on the difference they see with Ultra Glaze vs. whatever a competitor had previously used.
Top Reasons to Hire Bathtub Reglazing In New Jersey:
Less expensive than replacements and bath fitters
Quicker completion time than remodeling and renovations
Long-lasting results
Use the bathroom within 24-hours
Safe for pets and children
Multiple color matching to décor
Easiest way to update bathroom affordably
Local, trusted professionals with years of experience
If you are looking for bathtub repair Union County NJ & tile painting Bloomfield NJ, then look no further than A-1 Tub & Tile Refinishers.