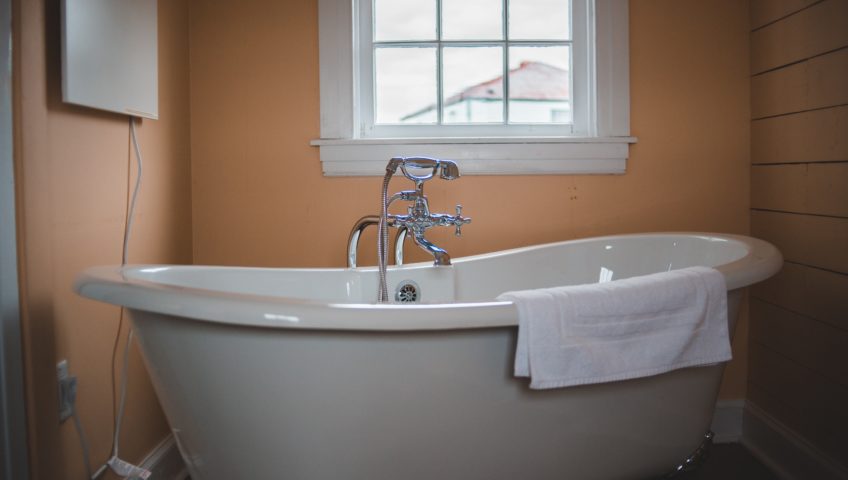 Wondering if bathtub reglazing is worth it in New Jersey? Not sure how long you can expect your results to last? In this blog, A-1 Tub & Tile Refinishers will look at the basics of how reglazing works, how long it lasts, and whether or not it's a good investment. Read on to learn more.
The Basics Of Bathtub Reglazing
Bathtub reglazing is the process of restoring a worn-down bathtub and providing it with a natural, beautiful, glossy finish. It's typically done on porcelain tubs and cast-iron, enamel-coated tubs that have seen better days and are stained, chipped, discolored, or otherwise worn-down.
In this process, the porcelain or enamel surface is worn down to expose a fresh bathtub surface. Then, a two-layer epoxy is applied directly to the surface. This epoxy usually dries and cures within a few hours, quickly restoring the natural beauty of your tub.
Bathtub Reglazing Lasts 10-15 Years With Proper Care
Bathtub reglazing allows you to restore your tub and enjoy a brand-new finish for up to 10-15 years or longer, depending on how well you clean and care for your tub, how often it's used, and a variety of other factors. In fact, it's possible for your tub to last 20+ years if you take good care of it, and it has been reglazed by experienced professionals like the team at A-1 Tub & Tile Refinishers.
Reglazing Is A Great Way To Restore Your Bathroom & Save Money
Is reglazing worth it? We think so. Reglazing is a lot cheaper than replacing your bathtub with a new one, particularly if you have a unique or heritage bathtub like a clawfoot bathtub. You can restore the appearance of your tub without investing in a brand-new model.
Not only that, but reglazing can be used to change the finish and color of your tub, so it's also a good option if you're renovating your home and want to make some changes to the style of your bathroom  – without purchasing a brand-new tub.
Schedule A Consultation With A-1 Tub & Tile Refinishers Now To Get Started
At A-1 Tub & Tile Refinishers, we specialize in tub restoration and refinishing in New Jersey. So don't wait. Get started now by giving us a call at 908-705-2999, or schedule a consultation by contacting us online. We're always happy to meet new customers, and to discuss our services in further detail.
Related Articles