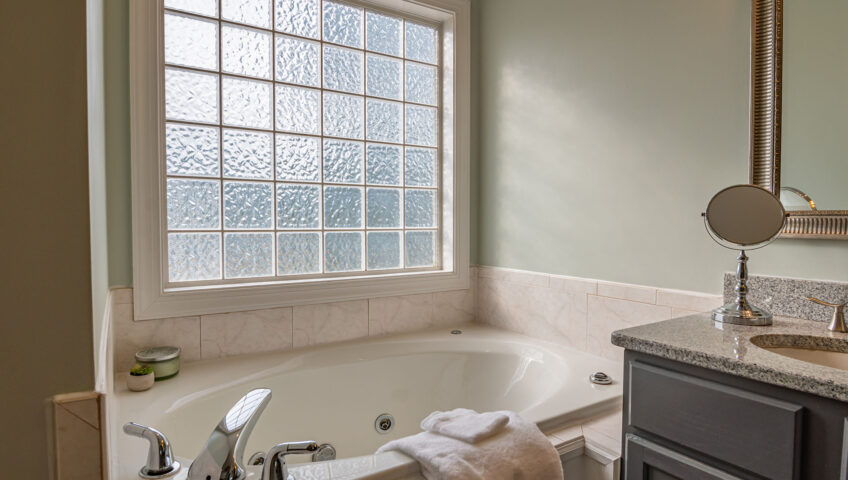 If you're redoing your bathroom, you may be thinking about a new bathtub. But is it a better idea to refinish or reglaze your bathtub to restore it – or to replace it altogether? Find out now.

Signs You Should Refinish Or Reglaze Your Bathtub
There are a few top signs that refinishing or reglazing your bathtub may be a great option.
You love the look of your bathtub, but it's seen better days – Bathtubs get a lot of dirt and grime buildup over time, and can even become stained by hard water, or even become corroded if they're metal. If you love how your tub looks but it's not in great shape, refinishing or reglazing it could be a good option.
Your bathtub is very valuable – Some types of tubs, like vintage cast-iron clawfoot tubs, can be very valuable and add a lot of appeal to your home, particularly when it's time to sell. So, rather than scrapping the tub, reglazing, or refinishing it may be a good option.
A new tub is outside of your price range – Replacing a bathtub, particularly a large or heavy tub, can be expensive, particularly if the tub is being moved. Not ready to spend that kind of money on a bathroom renovation? Refinishing or reglazing your current tub is a good option.
Signs You Should Replace Your Bathtub
It's not always the right move to reglaze a bathtub. Here are a few signs that it may be better to replace your tub completely.
You want to make a change – Want a new style of bathtub? Looking to replace the tub with a shower enclosure? Replacing your tub is definitely going to be a better option in this case.
Your tub is beyond repair – A seriously damaged, corroded, or broken tub may not be worth repairing and refinishing, depending on your project. You may be better off simply replacing it.
You're moving the plumbing – Moving a tub is a big investment, since you'll have to reconfigure the plumbing in your bathroom. Given that the tub will be completely removed to access the plumbing during this process, this may be a good time to make a change.
Get The Help You Need From A-1 Tub And Tile Refinishers
Want to reglaze or refinish a bathtub in New Jersey? Contact A-1 Tub And Tile Refinishers today for a consultation, and see if it's the right option for your renovation.
Related Articles