Can Bathtub Reglazing in Essex County, NJ Help Me Sell My Home?
Updating and renovating a home is one of the best things individuals can do to make their space practical, comfortable, and beautiful. Not only that but improving old and outdated homes also increases resale value. One of the significant turnoffs people have when shopping for new homes is old-looking fixtures, paint, and tiling. A house that looks like it was designed in the 60s or 70s stands out, and it can become the only thing people remember when viewing your home. The location, structural integrity, and price often get overlooked when someone cannot stand looking at the space. The best bathtub reglazing Essec County NJ offers can modernize your bathroom/bathtub for a fraction of the cost of renovation.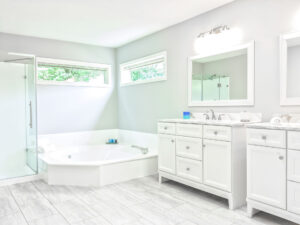 Renovating a home to sell it is costly and time-consuming. It is often not recommended because the investment and time sometimes don't work out: the total cost of renovations negates the extra money made on the sale. What can homeowners do in NJ to quickly and effectively improve the look of a bathroom and other rooms without breaking the bank? Tub and tile refinishing is a great option to consider.
Most bathroom refinishing jobs are completed in a day, and the paint used only needs 24 to 48-hours to dry thoroughly. After that, you have a beautiful and fully functioning bathroom. Bathroom refinishing takes the existing space and enhances and modernizes it. For instance, bathtub reglazing gets rid of minor imperfections like scratches or dents. Then, the tub is painted the desired color (whether it matches other things in the bathroom or not). After, the tubs look brand new, even though nothing has been replaced.
People get a feeling when they walk into certain homes, and that feeling lets someone know if they love the space or not. Revitalizing your bathroom with tile and tub refinishing is a cost-effective way to give your home new, modern life.
Related Reading about Bathtub Refinishing