What Can Bathtub Reglazing do for My Home
There are many reasons to choose bathtub painting in Union NJ, from giving a bathroom new life to repairing minor damage on tubs and showers. There is one benefit to repainting that most homeowners overlook, which is an increased home resale value. When people are on the market for a home, even a rental, they are often first attracted to bathrooms and the kitchen. In some instances, an old-looking kitchen or bathroom can break a real estate deal.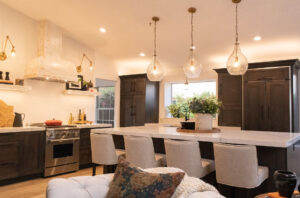 A bathtub is the focal point of a bathroom, and often potential buyers/renters are drawn to that first. Two things quickly turn people off from your space:
Color of the Tub: Older homes, especially those designed in the 70s and 80s, choose odd colors that no longer fit modern tastes. In those times, it was common to use grey, pink, or green. These colors make any tub, even ones without damage, appear old and outdated. The second thing to consider about color is whether your tub matches the surrounding décor. The best bathtub repainting Union NJ has to offer can help you match the color of your tub to the tiles and fixtures.
Bathtub Painting
Damages: A tub that has scratches, small dents, and tiny holes can be repaired without having to pay for and worry about a new tub installation. A damaged tub looks ugly, and often people prefer not to take baths in them. Bathtub painting can fix many of the common issues bathtubs experience because of being used.
Related Reading