Can I Repair My Bathtub
Buying and installing a new bathtub is labor-intensive and costly. The cost of removing and disposing of an old tub, plus the cost of new installation, adds up. Bathtub covers are often seen as the only other option for fixing a worn-out and old-looking bathtub. Custom plastic inserts are not cheap, and in fact, their costs rival that of a new installation. What other options do homeowners have?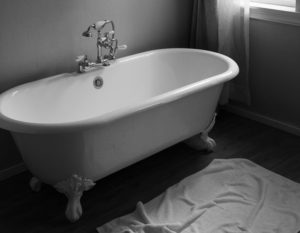 Before you rush out to buy a new tub or install a bathtub cover, you should reach out for the best bathtub reglazing Bridgewater has to offer. Most people are shocked to find that bathtub reglazing can restore an old tub for half the new installation price (if not more). What is bathtub reglazing?
During the reglazing process, a tub is sanded, and all the existing paint is removed. Scratches and dents are fixed before the tub gets a fresh coat of waterproof paint. At A-1 Tub and Tile, we use a specialized reglazing solution that no other companies use. We can paint tubs any color, meaning if you hate your old pink tub, we can paint it white. We can match colors to existing bathroom colors as well.
You should use the best bathtub reglazing Bridgewater has to offer if you care about:
Saving money
Getting the job done quickly without cutting corners
Fixing scratches and other minor damage
Giving your tub a fresh coat of paint, so it shines like new
Certain damage is too much to repair, which means that reglazing does not work in all situations. Major dents, big holes, and deep scratches are difficult to repair, if possible. In a situation like this, you might need to replace it. Give our talented team a call for a free evaluation of your bathtub!
Related Reading