What are the Best Colors for Bathtub Refinishing
When you want to revitalize an older-looking bathroom, you do not need to tear everything down and start from scratch. In fact, you can save a lot of time and money by simply investing in one change—changing the color of your bathtub. Home and bathroom design choices have greatly changed over the years. What was once fashionable is now seen as old and tacky. One of these clear indicators is the color of a bathtub.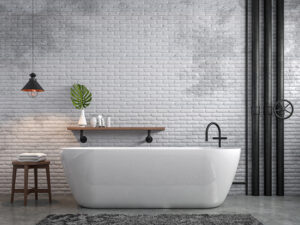 Older tubes are pink, grey, blue, or yellow. Vibrant colors were popular through the 70s and 80s, and when you step into one of these bathrooms, it's like taking a trip through time. These bathrooms tend to stick out more when most of the home has been updated and modernized. How old does your bathtub look?
To keep with modern design trends, there are several colors you can consider when you hire the best bathtub refinishing Bridgewater has to offer. Below, we want to highlight some of your color options, which includes:
Taupe is an excellent neutral choice for a bathroom that offers more warmth than white. It has a sense of class but with a modern twist. Taupe ranges in grey and brown, so make sure you pick the right one for your bathroom. Often, this is based on other fixtures, wall color, or tiling.
Twenty-plus years ago, it was common to find dark grey tubs, but now, designers often use soft and lighter greys. It helps to offer some color and character to a space without the tub becoming the bathroom's focal point. This color works well with white, blue, and grey colors/fixtures.
Cream white is another great option that is not too intense and offers a warmness to the overall space. Call us today for more information on bathtub refinishing in Bridgewater, NJ.
Related Reading about Bathtub Refinishing