Is It Worth Reglazing Your Kitchen Sink?
So, your porcelain kitchen sink has seen better days. It's a bit chipped, dingy, and worn-down. You may be wondering if it's time to replace it.
But before you do, you may want to consider reglazing your kitchen sink. What is reglazing, and is it worth doing instead of replacing your kitchen sink? Find out in this article now.
What Is Reglazing And How Does It Work?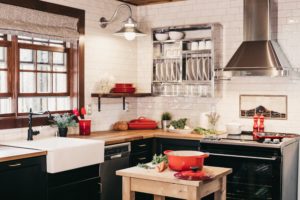 Reglazing is the process of refinishing a kitchen sink made of porcelain, sealing it, and making it look brand new once again.
The process begins by cleaning the sink and removing all the hardware. Then, the sink is sanded down to make sure it's even, and an acid paste is used to roughen the surface and remove imperfections.
Once this is done, the sink will be fully coated with a brand-new coat of epoxy, which seals it and restores its brilliant finish. After it's been reglazed, it will look brand new once again.
How Do I Know If Reglazing Is Right For Me?
When should you choose reglazing instead of replacing your sink? Here are a few helpful things to think about during your decision.
Consider the size of your sink – The larger your sink is, the more likely you are to save a lot of money by reglazing rather than replacing it. In addition, sinks that are custom-made or have odd dimensions can be very costly to replace, so reglazing may be a good option for these sinks.
Look at the extent of damage – If your sink is cracked or damaged, it can't be reglazed. Reglazing is only for sinks that have cosmetic issues. Deep cracks or chips may not be repairable.
Think about whether or not you want to remodel – If you're thinking of remodeling your home in the near-future, you may not want to reglaze your sink, as you may replace it as part of the remodeling process.
If you like your sink but it's seen better days, reglazing is a great option. But if you're ready for something new or your sink is seriously damaged, it may be better to repair it!
Ready To Reglaze? Contact A Professional!
While reglazing can be done on your own, it's usually a good idea to contact a professional like A-1 Tub & Tile. A pro can take care of the job quickly and easily, and restore your kitchen sink to its original state.
Related Reading about Tile Painting