Top Four Reasons to Have Your Tub Refinished in Union, NJ
After years of use, it's only natural that your bathtub will start to show signs of wear and tear. When this happens, many homeowners feel they need to replace their tub or do a complete bathroom remodel. Opting for the best bathtub reglazing Union, NJ offers is an easier and more cost-effective way to have your bathroom looking brand new.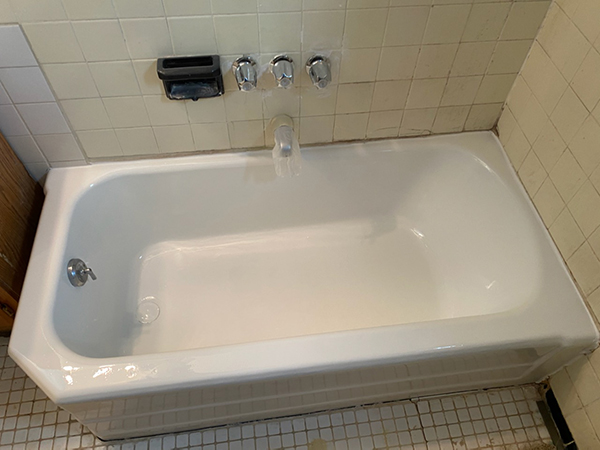 Choosing tub refinishing is an excellent choice for homeowners for many reasons.
Choose Your Color – Refinishing lets you get creative as you can choose a wide range of colors to fit your design. Many choose a color that coordinates with their tiles and sink. The possibilities are endless.
Keep Your Old Tub – Many homeowners love the look of the old tub but can do without the stains from years of use. With bathtub reglazing, you do not have to throw away your old tub. You get to keep it, and it will be restored to its former beauty.
Save Money – Choosing to refinish a tub is much cheaper than replacing it. Reglazing costs about $400 while removing and replacing a tub can cost a few thousand dollars.
Finish Quickly – When replacing an old tub, expect not to use your bathroom for several days. With reglazing, the job is completed in less than a day, and your tub can be used within 24 hours.
If you're serious about restoring your old tub, call us. We can design a bathroom you'll love as we also specialize in tile painting in Union, NJ.
Related Reading about Bathtub Reglazing