Should I Reglaze or Replace My Tub in Somerset County, NJ?
From scratches to stains, with time, your tub will see the effects of prolonged use. With excess wear and tear, you may wonder if you should opt for bathtub reglazing or replace your old tub and buy a new one. While a new tub is relatively inexpensive, with some costing as little as $500, there are plenty of hidden fees associated with replacing your old tub. Opting for the best bathtub painting Somerset County offers is more cost-effective.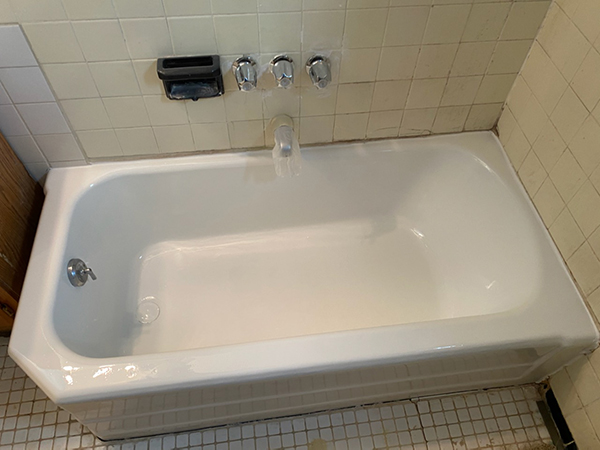 While a new tub may only cost $500, why may you wind up spending thousands of dollars replacing one? The removal and disposal of a tub is both complicated and costly. Most tubs need to be broken down as they cannot make it out of the home in one piece. Once the tub is removed from the home, how will you dispose of it? You will not be able to throw it away in the regular trash.
Removing an old tub to replace a new one is complicated and will likely result in torn-away tiles. Additionally, there's a chance that your old plumbing fixtures will not fit the new tub. With these issues, you'll have to hire a plumber.
All the additional issues that arise with replacing a tub are costly, making bathtub reglazing a much better option. Refinishing a bathtub is typically completed in one day and only requires about 24 hours before use. Bathtub painting is an inexpensive home repair that lasts a long time. If treated properly, a reglazed tub can last twenty years.
Related Reading about Bathtub Reglazing