How Bathtub Refinishing in Union, NJ Prevents Rust
There are multiple reasons one will need bathtub reglazing in Union, NJ. One reason many homeowners opt for bathtub refinishing is due to rust. Rust stains result in unsightly brown patches that are difficult to remove. It's easy for rust to build up quickly and become a big problem.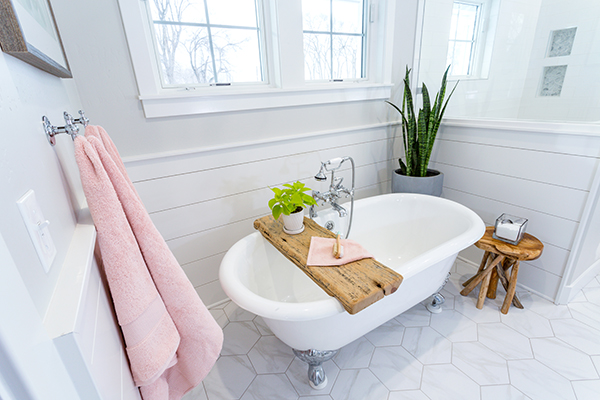 When someone notices rust in their bathroom, their first instinct is to try cleaning the stains themselves. However, this is not recommended. The various materials used to design tubs, such as porcelain, acrylic, or enamel, do not always react well to certain cleaners. For instance, acrylic tubs have adverse reactions to bleach, while enamel tubs will become damaged when cleaned with acids, such as vinegar.
Rust can form for various reasons, but there are two top causes of rust buildup on a bathtub:
Water carried through rusty galvanized pipes
Residues of minerals and iron from hard water
Rust is not something you want to ignore as a homeowner. It can be harmful to your health and lead to structural damage. If you notice rust building up in your bathtub, you must address it before it becomes a big problem.
Rust in your bathroom is unsightly and difficult to remove once it's there. The best way to get rid of rust and prevent new growth is through bathtub refinishing. Bathtub reglazing will eliminate the rust and have your bathroom looking brand new. Our workers are professionally trained to treat and remove rust in your bathtub and fixtures.
Call us if you want to create the bathroom of your dreams. Aside from bathtub reglazing, we also specialize in the best tile painting Union, NJ offers.
Related Reading about Bathtub Reglazing