Top Reasons to Keep a Cast Iron Bathtub in Union, NJ
Many people opt to remove and replace the bathtub when moving into a new home or renovating their bathroom. While cast iron bathtubs are beautiful and luxurious, they can experience significant wear and tear if not properly maintained. However, do not toss your tub. There are many benefits to keeping your cast iron tub with the help of bathtub painting and refinishing. The best bathtub reglazing Union is essential for keeping tubs looking and feeling like new.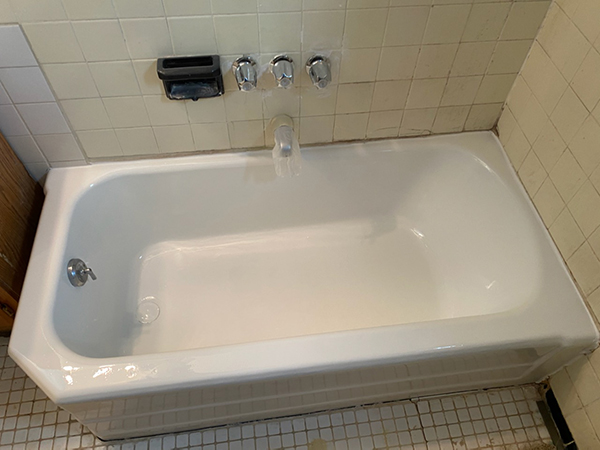 There are many benefits to keeping your cast iron bathtub. Let us go over a few of them:
Cast iron bathtubs are built to last. Cast iron became popular in the 19th century, and the construction of these tubs has not changed much throughout the years.
Cast iron is a durable material. The enamel finish on these tubs can resist most chips, dents, and chemicals.
Since these tubs are often deep and thick, they retain heat. This feature allows you to bathe in a warm bath longer.
Cast iron tubs add a touch of luxury and are associated with a refined look.
One of the biggest reasons to keep your cast iron bathtub is cost. It is significantly cheaper to refinish your old tub than to replace it. Depending on the style, a new cast iron tub can cost as much as $5,000. However, the average cost to refinish ranges from $350 to $500. Bathtub Reglazing in Union, NJ customizes each job, so call today for a consultation.
Once your cast iron bathtub has been refinished to its old glory, the upkeep is simple. Use a soft cloth and gentle cleaner daily on your tub to keep it looking fresh.
To bring new life to your cast iron bathtub, call us for the best bathtub refinishing Union NJ offers.
Related Reading about Bathtub Refinishing