What is "GLAZING"?
(Bathtub  Refinishing New Jersey)
Many times, we get asked what Glazing is. What is the difference between Glazing, Reglazing, Refinishing, and Restoration? Many clients of A1 Tub and Tile are confused by the terminology used.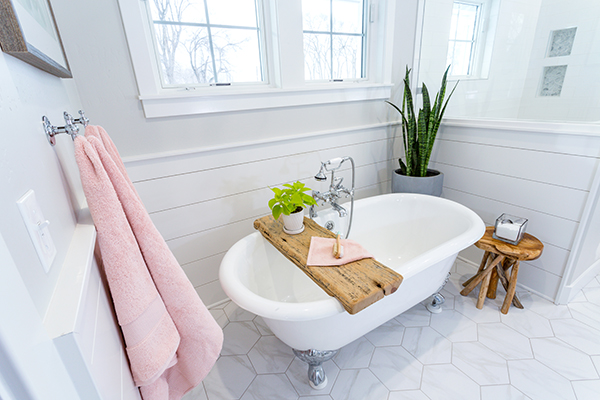 Glazing, Reglazing & Refinishing (regarding bathtubs and tiles) are essentially the same. It's the same process for all, and it all means the same thing. The A1 Tub and Tile process for the bathtub and Tile Reglazing (or refinishing) consists of cleaning the tub or tile with a strong degreaser soap/low acid mix, priming the surface with a fast-drying adhesion primer and applying several mist coats of top coat finish. We apply our finish (Ultra Glaze) by spray application. The bathtub reglazing South Orange has to offer can make your bathroom look brand-new.
Some companies use a roll-on method, and others use a pour-on method. We have found at A1 Tub and Tile that applying by spray gives a nice, even finish to the substrate we are finishing.
Our Glaze (Ultra Glaze) is a urethane acrylic with a low VOC. Many companies still use an epoxy-based finish. We at A1 tub and Tile moved away from using an epoxy-based finish many years ago after we found it was yellowing on many jobs.
Our Glaze, when applied, dries in 8-12 hours. We advise clients to wait 24 hours to ensure a good cure before using the tub.
Regarding Restoration, this is a vastly different process which consists of removing the tub (usually a clawfoot tub) and bringing it to a facility to sandblast or chemically remove the existing finish and apply a new finish. This is usually a very expensive service that A1 Tub and Tile does not provide.
Related Reading about Bathtub Reglazing