What are My Color Options for Bathtub Refinishing in Union, NJ?
Are you frustrated by the color and state of your bathtub? Do you feel like there is nothing you can do because all options are too intrusive and costly? You do not have to wait any longer because the solution is quick, effective, and affordable. If you are looking for an alternative to bath fitters and replacements, your first consideration should be bathtub refinishing Union NJ. In short, the process fixes minor damages and changes the color of existing bathtubs, which means that there is no purchasing of new tubs or installing plastic over an existing tub. This service is ideal for homes that have older, sturdy tubs. Bath fitters and inexpensive replacements often do not feel as good as these older tubs.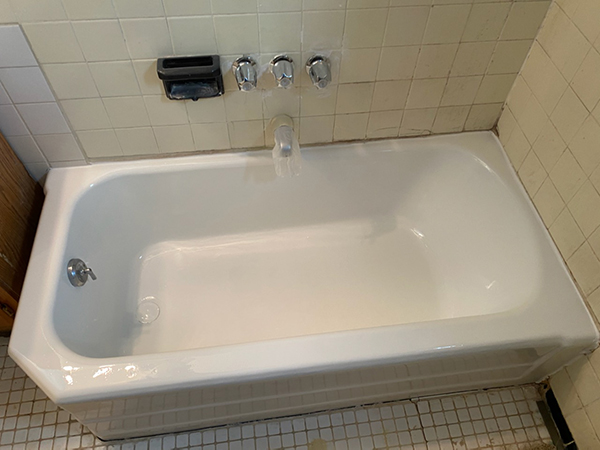 One of the best aspects of bathtub refinishing—commonly referred to as bathtub painting—is that users have many color options and styles. Before choosing a color, it is essential first to decide on the design and theme of the bathroom. Modern looks often utilize white and gray colors, which means a bathtub is often painted ivory or pure white. Some design calls for matching bathtubs to other existing fixtures such as toilets. Colors can be custom matched to ensure consistency in the space. Lastly, paint can take on certain characteristics to look like other materials such as stone or metallic. By the time bathtub reglazing, your existing bathtub looks brand new. Most people are shocked by how good a tub can turn out.
Doing a quick search shows at-home bathtub refinishing kits, but those should be avoided. First, the fumes from the paint can be harmful without proper ventilation and PPE, but more importantly, it is more challenging to get the color you want. For the best possible outcome, you should hire the best bathtub refinishing Union, NJ offers.
Related Reading about Bathtub Refinishing