Is it Possible to Paint an Old Bathtub
What do you do when your bathtub begins to look old, worn, and broken? For many, the first answer is to replace the old tub, but that is expensive and often does not need to be done. Homeowners have the option of painting their tubs, which is efficient and cost-effective. Bathtub painting is often viewed as the best way to fix minor tubs issues and modernize the look of old, dated bathrooms. Renovations are expensive, time-consuming, and often cause people to leave their home for some time. Bathtub painting is finished in 24 hours, and then you have full access to all features in your bathroom. Have you considered Bathtub refinishing in South Orange, NJ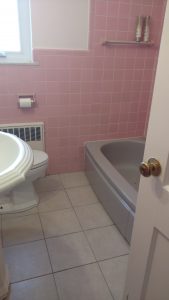 Painting a tub and a bedroom is not the same, which means that you want to rely on professionals for tub refinishing. The painting techniques between tubs and walls are different. Painting a wall is a simple D.I.Y project, whereas tub repainting requires talent and technique. Not only that, but specialized paint and tools must be used to ensure the best possible job.
You have the option of choosing a wide array of colors for painting a tub, which means that you can modernize outdated, old-looking tubs. In the 60s and 70s, pink, grey, and blue tubs were common, but now, these colors date a bathroom, making it look old. The best bathtub refinishing South Orange offers fully customizes all work based on your needs, space, and existing fixtures/tiles.
For more information on painting your tub and maintaining them, you should not hesitate to give our talented team a call.
Related Reading about Bathtub Refinishing