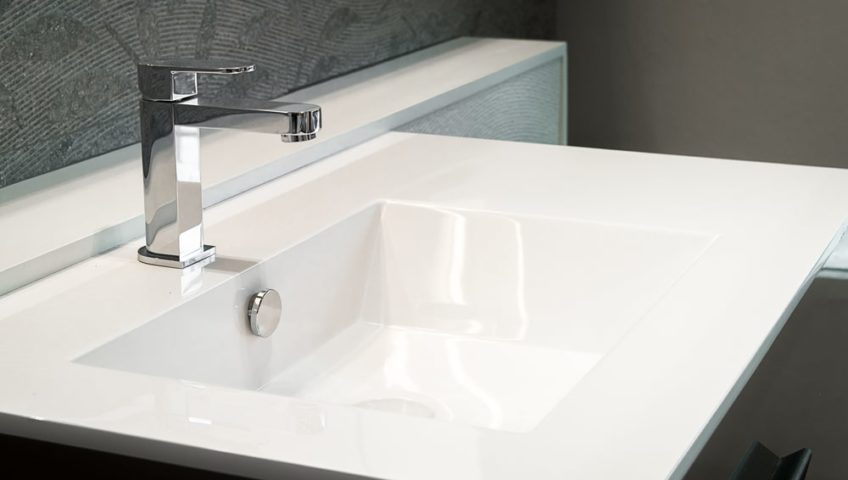 5 Reasons You Should Reglaze Your Kitchen Sink
Most kitchen sinks get more than their fair share of use in busy households, and over time, that use begins to show. When the look of a sink no longer meets your standards, you can either shell out a fair amount of money to replace it, or you can reglaze it.
If you're trying to decide whether it's time to reglaze your kitchen sink, here are 5 reasons to help convince you!
The sink will be completely clean after the reglazing
Before reglazing, the sink must be cleaned thoroughly and sanded to prepare for the glaze. This means that reglazing doesn't simply cover up existing stains and aesthetic inconsistencies, it actually eliminates and mitigates them.
It takes just a matter of hours
Unlike many transformation projects, reglazing your sink won't even take a full day. From start to finish, the reglazing process takes just hours (usually around 3 or 4) to complete. This means that you could leave for work and arrive home to a transformed sink at the end of the day.
Reglazing is less costly than purchasing a new sink
Some people's first instinct is to replace their sink when it begins to show signs of wear and tear, but reglazing is a much less expensive way to give your kitchen a facelift. If a new kitchen sink isn't exactly in your budget, reglazing may be a better option for you.
It allows you to change the color of your sink
If your sink is in good condition but no longer matches the rest of your kitchen, reglazing allows you to update the look of the sink so it coordinates with any update or remodel.
Your kitchen sink will look brand new
Though it will, in fact, be the same sink you've likely had for years, your kitchen sink will look entirely transformed after it is reglazed. With no more chips or color inconsistencies, you'll feel like you're using a brand new sink.
Whether your sink is showing its age or it simply no longer jives with the aesthetic of your kitchen, there are lots of reasons to reglaze your kitchen sink. If you're ready to make a change to your sink, reach out today and see how we can help!
Related Articles about Bathtub Reglazing: