Transform Your Bathroom in a Day: Revamp Your Space with Bathtub Reglazing
Dreaming of a stunning, contemporary, and rejuvenated bathroom but lacking the time or budget for an extensive makeover? Stress no more! You can entirely revamp your bathroom by focusing on your bathtub. Reglazing your tub is an affordable and swift solution that can inject new life into your space. We offer the best bathtub reglazing NJ has.
Step 1: Select the Ideal Bathtub Color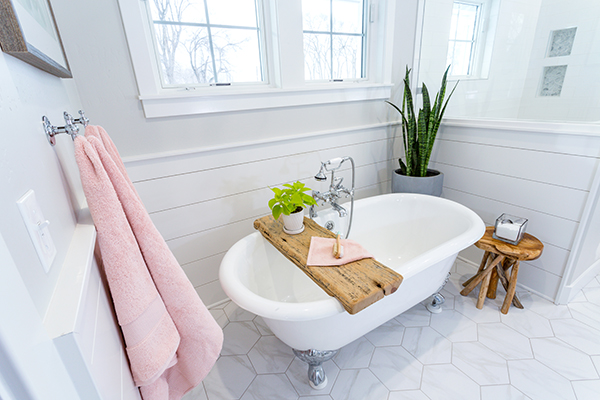 The initial step in reinvigorating your bathroom is picking the perfect color for your bathtub reglazing. Contemplate these fashionable and timeless choices:
Pure White:A sleek, sharp, and adaptable option that suits various bathroom styles.
Gentle Gray:An elegant neutral that blends seamlessly with both warm and cool color schemes.
Matte Black:A striking, dramatic choice that generates contrast and visual appeal.
Soothing Blue:A relaxing shade that conjures up a spa-like ambiance.
Mint Green:A revitalizing color that harmonizes with natural materials and establishes a peaceful atmosphere.
Step 2: Coordinate Wall and Floor Colors
Having picked your bathtub color, synchronize the rest of your bathroom to establish a unified look:
Consider light, neutral wall colors like beige, gentle gray, or pale blue for white and soft gray bathtubs.
If you select a matte black bathtub, counterbalance the boldness with light-colored walls, such as white, light gray, or delicate pastels.
For soothing blue and mint green bathtubs, match with white, gentle gray, or coordinating shades of blue or green.
Opt for flooring that enhances your color scheme, like light-colored tiles, natural stone, or wood flooring.
Step 3: Apply the Perfect Final Touches
Round off your one-day bathroom makeover by modernizing your fixtures and accents:
Select fixtures in matte black, brushed nickel, or chrome for a contemporary appearance.
To infuse warmth and luxury, go for metallic finishes like gold, brass, or copper.
Add a pop of color and texture with unique towels, shower curtains, and bath mats.
Employ artwork, plants, and décor to customize your space and establish a welcoming environment.
For more information on how to make your dream bathroom come true for a price you can afford and a timeframe that works for you, call our talented team today! We can provide you with the best bathtub repair New Jersey offers.
Related Reading