Expected Cost for Bathtub Reglazing in Woodbridge, NJ
In Woodbridge, NJ, bathtub reglazing costs typically fall within the average national range but can vary slightly. Local providers offer quality services that give you value for your money. Here's a rough breakdown of what you can expect:
Basic Reglazing Services:Ranging from $350 to $600, these include cleaning, minor repairs, and application of a new coating.
Advanced Services:For bathtubs requiring significant repairs or premium finishes, costs can go up to $1000.
Add-Ons:Extras like non-slip finishes or customized colors may incur additional charges.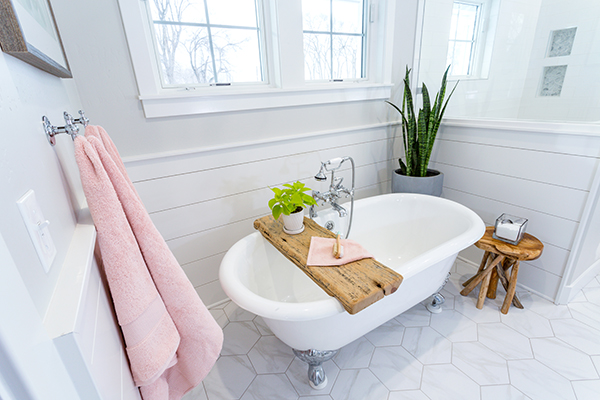 These prices are subject to the specific condition of your bathtub and the professional you choose. The only way to get a solid quote is to call us today for a free estimate. Reach out for the best bathtub reglazing Woodbridge NJ offers.
Why Choose Us For Bathtub Reglazing in Woodbridge, NJ?
We provide excellent services and ensure your bathtub's longevity, giving it a fresh and appealing look. The benefits include:
Quality:We prioritize quality, ensuring your reglazed bathtub lasts many years.
Variety:From basic to advanced finishes, you have many options.
Customer Service:We are known for our excellent customer service.
Things to Consider Before Reglazing Your Bathtub
Before you take the leap and decide to reglaze your bathtub, there are a few things to consider:
Condition of Your Bathtub:If your bathtub is excessively worn out or damaged, replacement might be a better option.
Cost vs. Value:Compare the cost of reglazing versus replacement and decide which offers better value.
Time Constraints:Reglazing is quicker than replacement and causes less disruption.
Maximizing the Lifespan of a Reglazed Bathtub
After your bathtub has been beautifully reglazed, you'll want to ensure it stays that way for as long as possible. Here are a few tips:
Regular Cleaning:Clean your bathtub regularly to maintain its shine.
Avoid Harsh Chemicals:These can damage the new surface of your reglazed tub.
Minor Repairs:Address any minor issues immediately to prevent them from escalating.
Bathtub reglazing is a cost-effective and efficient way to rejuvenate your old bathtub. In Woodbridge, NJ, you can find reliable professionals offering this service at competitive rates. So why wait? Give your bathtub the makeover it deserves!
Related Reading