Bathtub Transformation: Achieving Color Change with Bathtub Reglazing in Woodbridge, NJ
The renovation of a bathroom is often costly. However, bathtub reglazing has emerged as a cost-effective, popular alternative to rejuvenate your bathroom's appearance. This process not only rectifies surface imperfections like chips and scratches but also facilitates the transformation of your bathtub's color. If your bathtub's color appears dated or worn out, consider a professional reglazing service to revamp it. Residents in Woodbridge, NJ can utilize expert bathtub reglazing services that can significantly alter the aesthetics of their bathroom. We provide the best bathtub reglazing Woodbridge NJ has to offer.
Process of Color Transformation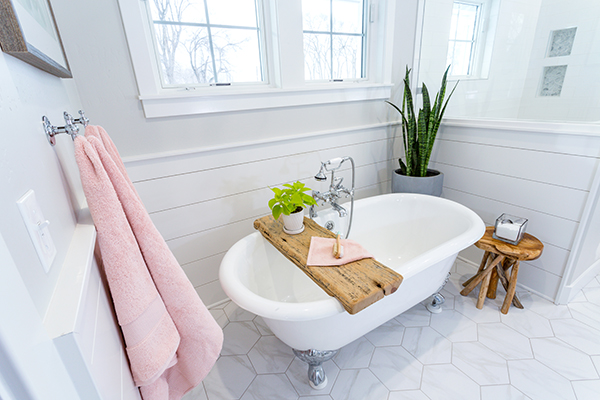 Changing your bathtub's color via reglazing entails several steps to ensure a durable and visually pleasing finish. The key stages in the process are outlined as follows:
Initial Assessment and Cleaning: A professional technician from a trustworthy bathtub reglazing service in Woodbridge, NJ will first examine the condition of your bathtub. They will identify necessary repairs and ensure the bathtub's surface is thoroughly cleaned and prepared.
Color Transformation: After the initial preparation, the next phase is the color transformation. The experts apply high-quality, specialized coatings in layers to your bathtub's surface. This meticulous application ensures a smooth and even finish, providing a consistent and appealing new color.
Color Selection: The reglazing experts work with you, the client, to determine the color that suits your style and preferences. Whether you fancy a modern white, a calming pastel hue, or a bold and striking color, your chosen look can be achieved.
Finishing: The professional technicians, with their experience, skill, and attention to detail, create a remarkable transformation that enhances your bathroom's overall aesthetic appeal.
We have the best bathtub refinishing Woodbridge NJ offers. Our services enable you to change the color of your bathtub and invigorate your entire bathroom. Collaborating with experienced technicians who understand the reglazing process allows you to attain a vibrant, fresh appearance that aligns with your style preferences. The opportunity to revamp your tub via bathtub reglazing in Woodbridge, NJ awaits you.
Related Reading