Top Reasons to Avoid Bathtub Replacement and Opt for Bathtub Reglazing in Elizabeth, NJ
The bathtub refinishing and reglazing industry is thriving thanks to innovative technologies and high-quality products like Ultra Glaze, developed exclusively by A1 Tub and Tile. This robust and vibrant coating has consistently outperformed other alternatives on the market, positioning bathtub reglazing in Elizabeth, NJ as a leading choice for bathroom remodeling.
Bathtub Reglazing NJ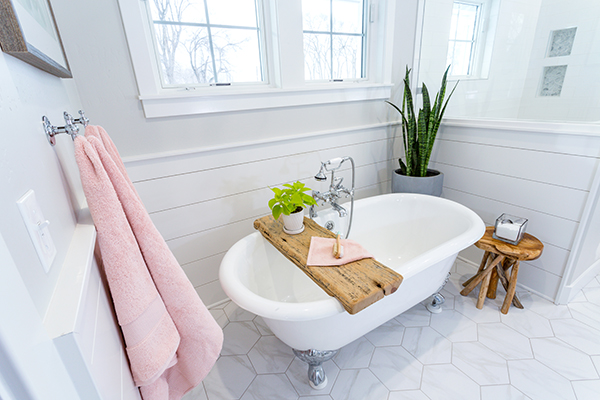 A1 Tub and Tile Refinishers, the best bathtub reglazing Elizabeth NJ has, uses Ultra Glaze on all its jobs due to its superior properties. The formulation of Ultra Glaze was a conscious decision by the company to improve upon the inferior products prevalent in the market.
Reglazing involves coating an existing bathtub or wall tile, altering the color, and infusing new life into old, worn-out fixtures. If a bathtub or tile has been previously reglazed with an inferior coating and is now chipping or peeling, A1 Tub and Tile can rectify this issue. They can strip and glaze the tub or tile, then apply a fresh coat of their Ultra Glaze, resulting in a shiny, new appearance.
Ultra Glaze stands out due to its numerous advantages. The product is easier to apply, does not change color or fade, offers many color options, and dries quickly, often in less than 24 hours. Moreover, Ultra Glaze is long-lasting, providing a denser and richer finish than other local options while emitting lower Volatile Organic Compounds (VOCs).
Ultra Glaze differs from other brands thanks to its superior polymers and pigments. All urethane acrylic finishes, like Ultra Glaze, are made using these two components forming the final coating. However, Ultra Glaze's higher-quality constituents result in a harder, more durable finish that will not fade or discolor, surpassing all other finishes on the market.
Initially, A1 Tub and Tile utilized epoxy-based reglaze coatings, recognized for their strength and durability. However, over time, the company realized that these epoxy coatings tended to yellow with age and emitted high levels of VOCs. In response to these issues, A1 Tub and Tile shifted to a urethane acrylic coating around 2009. However, finding a quality product proved challenging.
Unsatisfied with locally available options, A1 Tub and Tile partnered with a coating manufacturer in Connecticut specializing in boating industry coatings. The outcome of this partnership was the development of Ultra Glaze, a urethane acrylic coating uniquely suited to A1 Tub and Tile's specifications.
Opting for bathtub reglazing in NJ, specifically with A1 Tub and Tile Refinishers, yields numerous benefits. These include a cost-effective alternative to replacements and bath fitters, quick project completion time, long-lasting results, and safe, environmentally friendly application. The reglazed bathtub can be used within 24 hours and has multiple color options to match your bathroom décor. Furthermore, you get the assurance of working with local, trusted professionals boasting years of industry experience.
A-1 Tub & Tile Refinishers, a fully licensed and insured company, is a trusted name for bathtub refinishing and tile reglazing in North Jersey. With their proprietary Ultra Glaze coating and professional service, they offer a complete bathroom remodeling solution that is cost-effective, quick, and environmentally friendly. Do not hesitate to contact them for a free quote on bathtub refinishing or bathtub reglazing in Elizabeth, NJ, and surrounding areas.
Related Reading