Ensuring Safety and Minimal Disruption during Bathtub Reglazing in Essex County, NJ
Safety is a significant concern when considering bathtub refinishing or reglazing in Essex County, NJ, especially in a home with pets and children. Understanding this need, experienced professionals in this field adhere to strict protocols to ensure the process is entirely safe and minimally disruptive to your household routine. We offer the safest bathtub refinishing Essex County NJ has.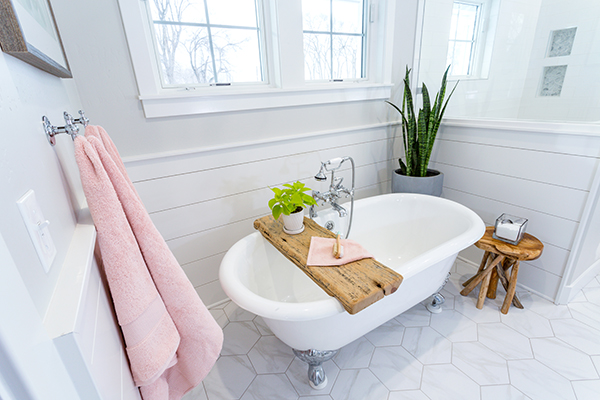 Before embarking on the bathtub reglazing process, contractors take every precaution to manage and minimize potential risks. The chemicals and materials used in the reglazing process are handled expertly to prevent harm. Professionals also employ appropriate ventilation measures to ensure that fumes from the process do not permeate your living spaces.
If you have pets or young children, bathtub professionals in Essex County, NJ would advise you to keep them away from the bathroom during the refinishing or reglazing process. The process takes a few hours, and it's best to keep the bathroom door closed during this time for safety and to avoid any curiosity-induced accidents.
Another aspect to consider in the reglazing process is the duration your bathroom will be out of service. While using your newly finished bathtub immediately might be tempting, waiting for a little is recommended. This waiting period allows the finish to cure fully, providing a long-lasting, durable surface that can withstand regular use.
Bathtub reglazing services in Essex County, NJ typically recommend a waiting period of 24 to 48 hours post-refinishing before using the bathtub. This allows the new surface to harden and reach its maximum strength. The exact time varies depending on the materials used and the ambient conditions, but your service provider should provide clear guidance.
Safety and minimal disruption are key factors during the bathtub reglazing process in Essex County, NJ. With experienced professionals taking the necessary precautions and homeowners understanding the waiting period post-reglazing, you can rest assured that the procedure is entirely safe and non-disruptive. Whether you're a homeowner or a renter, high-quality bathtub refinishing can transform your bathroom, giving your bathtub a fresh, attractive appearance without causing undue concern for your family's wellbeing.
Related Reading