Most people feel better after a bath. They feel refreshed, relaxed, and clean. If a bathtub is dirty, chipped, or discolored, it is difficult to bring oneself to take a bath. What is a person to do in a situation like this? Replacing a tub is costly, so it is common for people to just live with the tub instead of taking baths. You do not have to accept this as your fate, nor do you need to buy a new tub. In a situation like this, you should choose bathtub reglazing.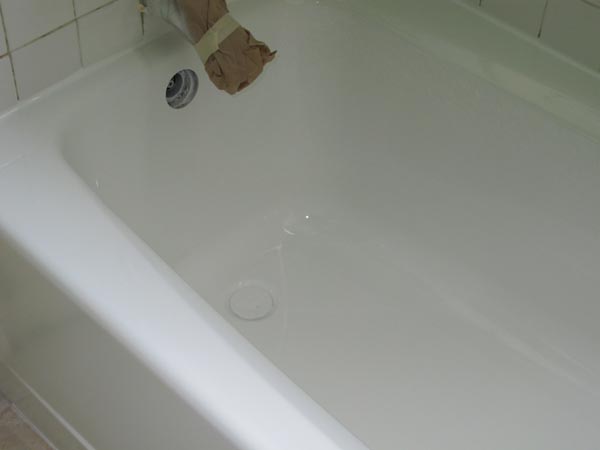 What is bathtub reglazing?
Tub reglazing often referred to as bathtub refinishing, coats the existing tub with a new coat of paint. The process takes roughly 24-hours and fixes small imperfections in the tub, making it look brand-new. The best bathtub reglazing Morristown has to offer can fix and restore most tubs.
First, the tub is sanded to removes scratches and stains. Next, cracks and chips are repaired. Once the tub is fixed, it is primed and painted. Multiple coats are added for protection. After the paint is dried, the last step is buffing the tub. This quick and easy process transforms old, broken bathtubs. Individuals choose to reglaze over replacement in many cases because it is quick, affordable, and like replacing.
Bathtub Reglazing Morristown
If there is massive damage to a tub, like large holes, excessive rust, or dents, reglazing does not offer much help. Certain instances warrant a replacement tub, but before you go and make an expensive purchase, you should reach out for the best tub reglazing Morristown has to offer you and your home.
Related Reading about Bathtub Reglazing