How do I Hire the Right Tub & Tile Refinishing Contractor in South Orange, NJ
Hiring a contractor to do work in your home is often an overwhelming and confusing task. Without the help of a trusted recommendation (from a friend or family member), it is almost impossible to feel confident in your choice.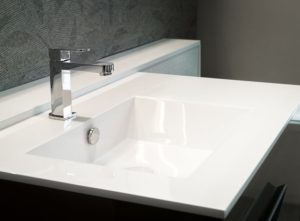 Many individuals don't know where to start or what to look for in choosing the right contractor. How do you get the best bathtub painting South Orange has to offer?
Using the internet search engines is a great way to start looking. Looking for a local contractor who services your area is ideal.  It is important to remember that certain contractors use multiple local phone numbers, but they are not actually located in the area you may live in.
Reviewing perspective websites and testimonials is a must when choosing the right contractor. Once you've done your due diligence to narrow down two to three contractors, it is time to pick up the phone and do some phone interviews.
You should always feel confident asking about the process, the products used, and if there are any warranties. Ask about how long the company has been in business. Do not forget to inquire about their registration as a contractor with the NJ Dept of Consumer Affairs. Every NJ contractor requires General Liability Insurance.
For big jobs (full bathroom reglaze + bathtub painting), you should always request a quote in writing. Once you get that, please take a picture with your phone to ensure you do not lose it. We travel through most of New Jersey, including bathtub painting in South Orange
Finally, you should work out a method of payment. It is not uncommon for a contractor to require a down payment (up to 1/3 of the total cost), especially for large jobs. You should only ever complete payment for a job when it is completed, and you are happy.
Related Reading about Bathtub Painting
Maintenance & Regrouting Bathroom Tile
Besides tile regrouting, we also specialize in bathtub reglazing. Giving your tub a fresh coat of paint and fixing grouting makes your bathroom look new and clean.