What Types of Tile Can Be Painted?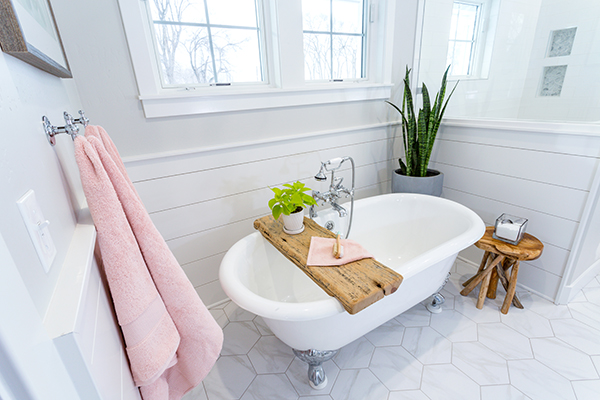 Our bathrooms go through a lot. They are used multiple times daily, so it's common for bathrooms to become run down looking quickly. One area of the bathroom that tends to show signs of wear and tear is the tiling. If your bathroom tiling is starting to look drab, you may be wondering what you can do to fix it. While pulling out the old tiling and replacing it with new models is an option, that's a costly and time-consuming fix. One excellent option is tile painting. It's a quick and cost-effective way to breathe new life into your bathroom. We offer the best tile painting Woodbridge, NJ has.
While repainting is a great option for fixing outdated tiles, it will not work on all materials. But luckily, most can be painted. Let's review tiling materials that can be painted on.
Ceramic
Porcelain (a subset of ceramic tile)
Natural Stone (such as travertine, marble, limestone, granite, or slate)
Un-Glazed Quarry
Glazed quarry is the only exception. It's not recommended to paint on this material because it doesn't bond well with paint.
Repainting allows you to restore your floor and wall tiles without spending a fortune. Between materials and the cost of labor, retiling can cost well over a thousand dollars. Repainting also requires significantly less time than removing old tiles and replacing them. When you retile, your bathroom will be out of commission for days, and a crew will be in your home the whole time. Repainting can be done within a day. Once the paint is dry, your refreshed bathroom is ready for use.
Related Reading about Tile Painting