Options For Restoring Bathtubs in Bloomfield NJ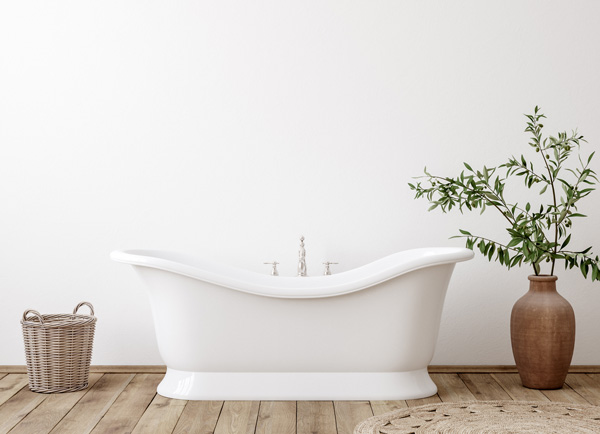 There is something special about a brand-new bathtub. It is inviting, and when you get in, it is often a calming and relaxing experience. Because bathtubs get used so much, they are prone to wear. Scratches, minor dents, and color fading are typical for bathtubs as they age. If a family uses the tub with kids, the likelihood of damage goes up substantially. Do you wait until the tub is unusable to act? Often, people wait until tubs need to be replaced, even though damaged tubs are unappealing to look at. Although there are many reasons people choose to wait, the main reason is a lack of knowledge of how tubs can be repaired. There are multiple options for restoring a tub, which gives homeowners great options. Leading bathtub refinishing in Bloomfield, NJ can safely and efficiently restore beauty to your bathroom.
Bathtub Refinishing Bloomfield NJ
Many homeowners assume there are two options for damaged and ugly tubs: replacement and bathtub fitters. Both options are costly, which turns people off. Who wants to spend $2,000+ on a bathtub cover?
Other options for repairs are more affordable, quick, and, most of all, effective. Below, we want to highlight a few different options.
Tub Reglazing – reglazing is the same as bathtub painting. Bathtub painting is often referred to as reglazing to distinguish it from traditional paint forms. You can and should not use regular paint for a tub. There is a highly specialized process and paint that is used. We use a proprietary paint called Ultra Glaze, which stands above traditional types of bathtub paint. Once finished, tubs have a vibrant new coat of paint (homeowners can pick from a wide range of colors).
Tub Refinishing – this type of tub repair includes reglazing, but it also repairs the tub and resurfaces it to ensure it is smooth. The best bathtub refinishing Bloomfield, NJ offers can restore old, damaged tubs to look and feel brand new. This is done at a fraction of the cost of replacements and bathtub fitters.
Bathtub refinishing does not work on every type of bathtub. At a certain point, tubs can become too damaged where reglazing, painting, or refinishing is not a viable option. To find out more about the best bathtub painting in Bloomfield NJ, you should not hesitate to give us a call.
Related Reading about Bathtub Painting Bloomfield NJ